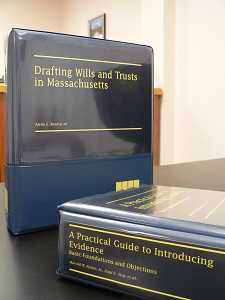 Whether you are creating an estate plan for the first time or updating your existing plan, I strive to make the estate planning process easy to understand, comfortable and comprehensive.
Throughout the process of drafting an estate plan, additional professionals such as a financial planner, CPA and life insurance agent may become necessary resources in the handling of your assets. If this is necessary, I will advise you accordingly and provide you with a list of knowledgeable professionals to choose from.
I do not charge hourly rates for estate planning work. I will quote you a flat fee after our initial consultation. My policy is to ask for a retainer, which usually amounts to one-half of the total fee and the remaining balance shall be paid upon completion of the estate plan.
I believe in educating clients so that they know why each estate plan document is important, in addition to understanding their estate plan overall. I am consistently making myself familiar with the changes in the law by attending necessary seminars and courses on the areas of law that I practice in.
Areas of Expertise
· Will
· Durable Power of Attorney with Nomination of Guardian
· Health Care Proxy
· Memorandum of Remains
· Revocable Living Trust
· Irrevocable Living Trust
· Trustee's Certificate
· Quitclaim Deed
· Trust Amendments